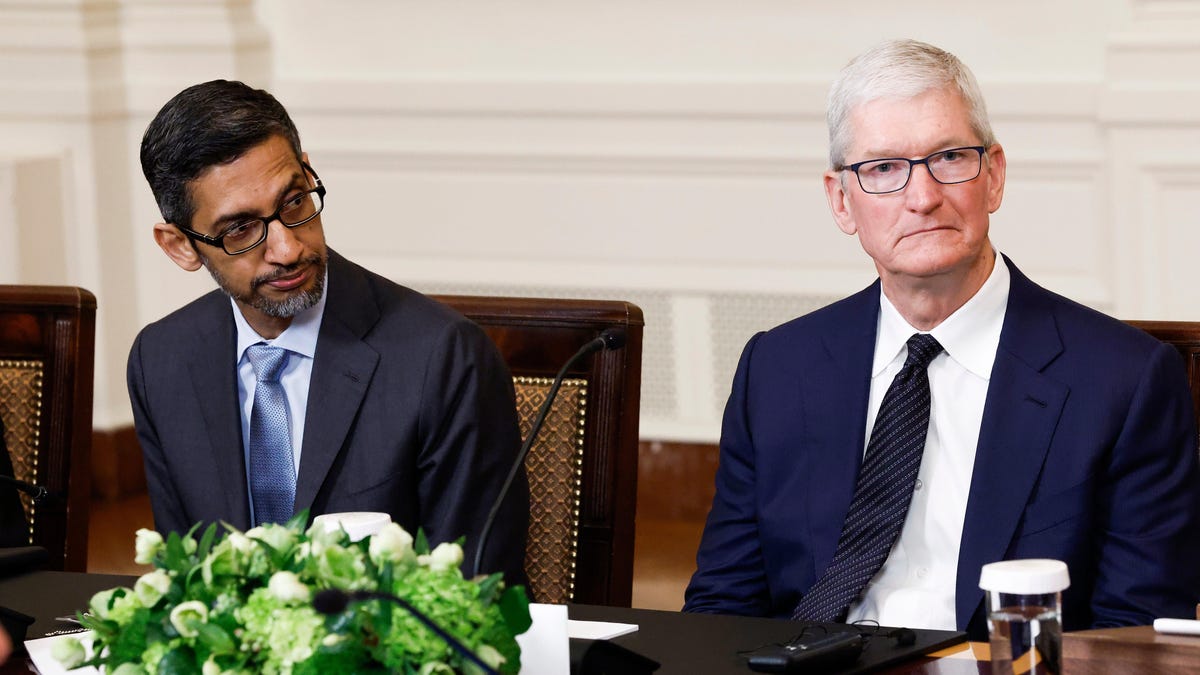 Google pays Apple 36% of its search advertising revenue from Safari, according to new details brought to light in Google's search antitrust trial on Monday as reported by Bloomberg. The mere utterance of the number, which Google and Apple have tried to keep sealed, caused Google's main litigator John Schmidtlein to visibly cringe.
Google's Antitrust Case Is the Best Thing That Ever Happened to AI
"Like the revenue share percentage itself, they are a commercially sensitive part of the financial terms of an agreement currently in effect," said Google in a filing last week, hoping to keep the true number sealed from the public's eye.
CEO Sundar Pichai testified in October that Google is not a monopoly in search, but is simply better than competitors. In contrast, Kevin Murphy, an economics professor at the University of Chicago, revealed Google coughs up more than a third of its advertising revenue on Safari as part of a deal to be Apple's default search engine. The court learned in October that Google paid $26 billion to be the default search engine of multiple phones and browsers in 2021, and $18 billion of that reportedly goes to Apple.
Last week's court filing from Google says the Department of Justice did not even wish to unseal this number. It seems Murphy, who was called by Google to defend the billion-dollar search agreements, may have just let this one slip. Murphy claimed these agreements were normal, competitive behavior in the search industry.
"The payments that Google makes reflect that competition," said Murphy, according to Reuters.
It's well known that Google and Apple share revenue, but not in this much detail. In Pichai's testimony, he said the search engine has tried to give users a "seamless and easy" experience, even if that meant paying exorbitant fees to do so. Court documents revealed this month show the 20 queries Google makes the most revenue on, including "iPhone," "Auto insurance," "Hulu," and "AARP."
Google is giving up a lot more sensitive information than it would have liked to in this trial. In a Monday filing, Google requested that the transcripts of two Google executives' testimonies be partially redacted, citing "an inadvertent slip of the tongue" pertaining to commercially sensitive information. The testimonies Google wants partially redacted appear to be from Nov. 7, the day Google's VP of Travel Products Richard Holden and Google's VP of Global Partnerships Adrienne McCallister testified.