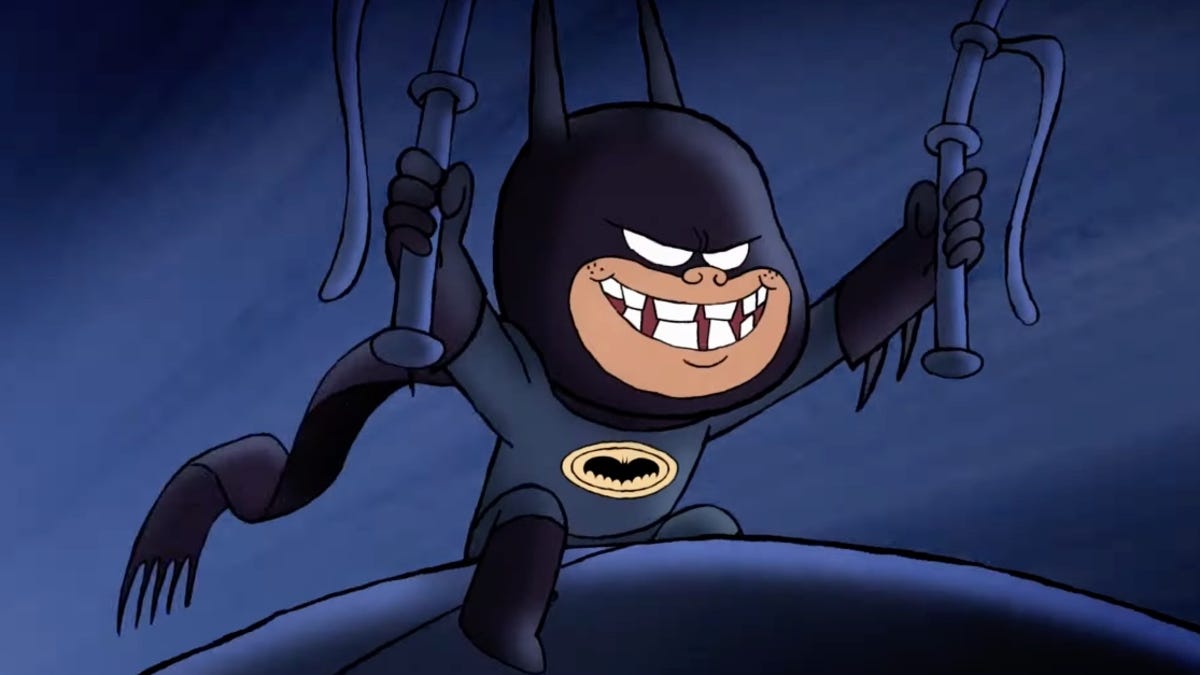 It's a bummer being a kid whose parents get called to work on Christmas Eve—but that trouble is amplified about a billion when Dad is Batman. Damian Wayne is familiar with the burdens of being part of a superhero family, but as the trailer for Prime Video's Merry Little Batman shows, he's also capable of stepping up when Gotham City's villains launch a plot to disrupt the holidays.
Merry Little Batman – Official Trailer | Prime Video
Directed by Mike Roth, written by Morgan Evans and Jase Ricci, and with music by Patrick Stump, Merry Little Batman stars the voices of Luke Wilson, Yonas Kibreab, James Cromwell, and David Hornsby. In case you're wondering why Merry Little Batman—produced by Warner Bros. Animation and based on DC characters—is streaming on Prime Video and not the Warner Bros.-owned Max, it's because this is one of the animated Batman-themed projects that found new life back in April after being plucked from the Max discard pile.
Here's the official synopsis: "This Christmas, Damian Wayne wants to be a superhero like his dad—the one and only Batman. When Damian is left home alone while Batman takes on Gotham's worst supervillains on Christmas Eve, he stumbles upon a villainous plot to steal Christmas and leaps at the chance to save the day."
Scroll through to see a few more stills and the poster. Merry Little Batman arrives on Prime Video December 8.