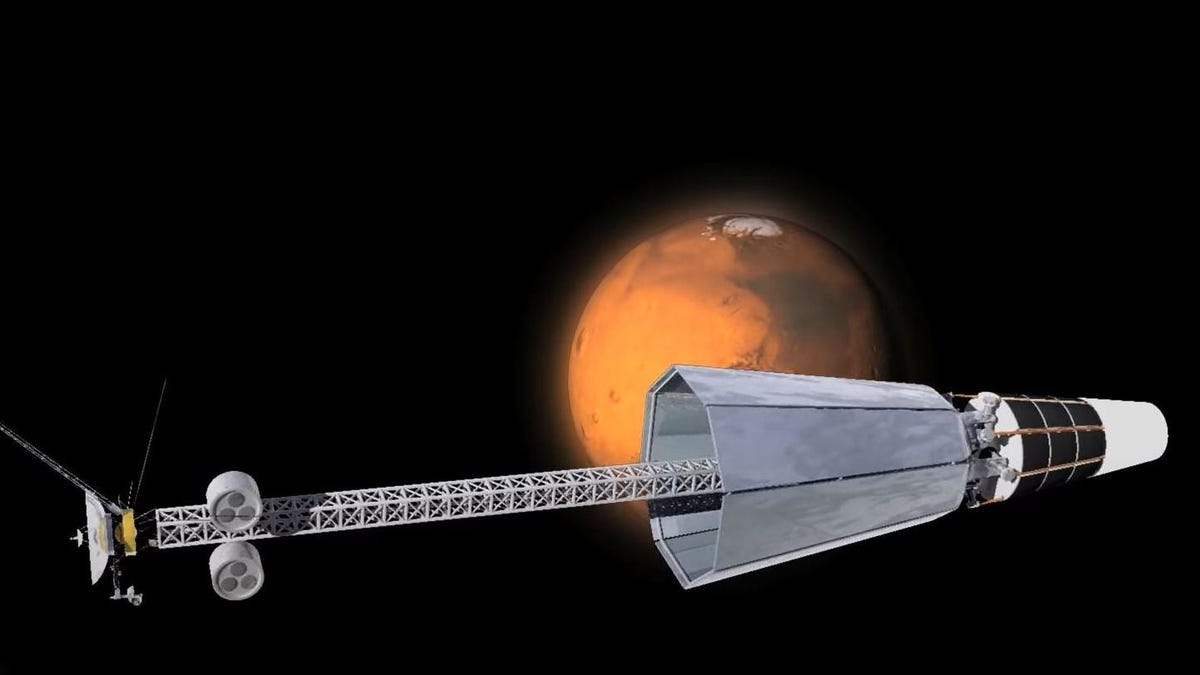 Lockheed Martin is at the early stages of developing a nuclear propulsion system to power a spacecraft through the depths of the cosmos.
What Inspired Dominic Monaghan's Performance in Moriarty?
Under a $33.7 million contract from the Air Force Research Laboratory (AFRL), Lockheed Martin announced that it was in the "preliminary design review stage" of the Joint Emergent Technology Supplying On-Orbit Nuclear (JETSON) program. The Air Force is asking the company to "mature high-power nuclear electric power and propulsion technologies and spacecraft design," according to a Lockheed statement.
Such systems have the potential to produce much higher electrical output than spacecraft powered by solar panels, according to Lockheed Martin. The new propulsion system can also be used to explore regions of space that aren't necessarily within the Sun's reach or shadowed areas that don't receive solar rays.
"Nuclear fission development for space applications is key to introducing technologies that could dramatically change how we move and explore in the vastness of space," Barry Miles, JETSON program manager and principal investigator at Lockheed Martin, said in an emailed statement.
The nuclear-powered propulsion system will rely on a fission reactor that generates heat, which is then transferred to Stirling engines (which converts heat into electrical current) to produce between 6 to 20 kilowatts of electricity. That's around four times the amount of power generated by conventional solar arrays, according to Lockheed Martin.
Related article:

NASA Selects 3 Companies to Design a Nuclear Power Plant for the Moon
The Maryland based company is one of three companies awarded contracts by the Air Force in late September to develop nuclear powered vehicles for spaceflight, the two others being Intuitive Machines and Westinghouse Government Services. Lockheed Martin received the largest portion of the funding by far, with $16.9 million going towards Westinghouse and $9.4 million awarded to Intuitive Machines. All three contracts extend through December 2025.
Lockheed Martin is also developing a nuclear-powered rocket intended for long-distance space travel as part of a collaboration between NASA and the Defense Advanced Research Projects Agency (DARPA), which was announced in July. The rocket is scheduled for a test flight in 2027, and is an integral part of NASA's plans to send a crewed mission to Mars. Meanwhile, the JETSON nuclear-powered propulsion system could go into critical design review level, the company stated.
 For more spaceflight in your life, follow us on X (formerly Twitter) and bookmark Gizmodo's dedicated Spaceflight page.