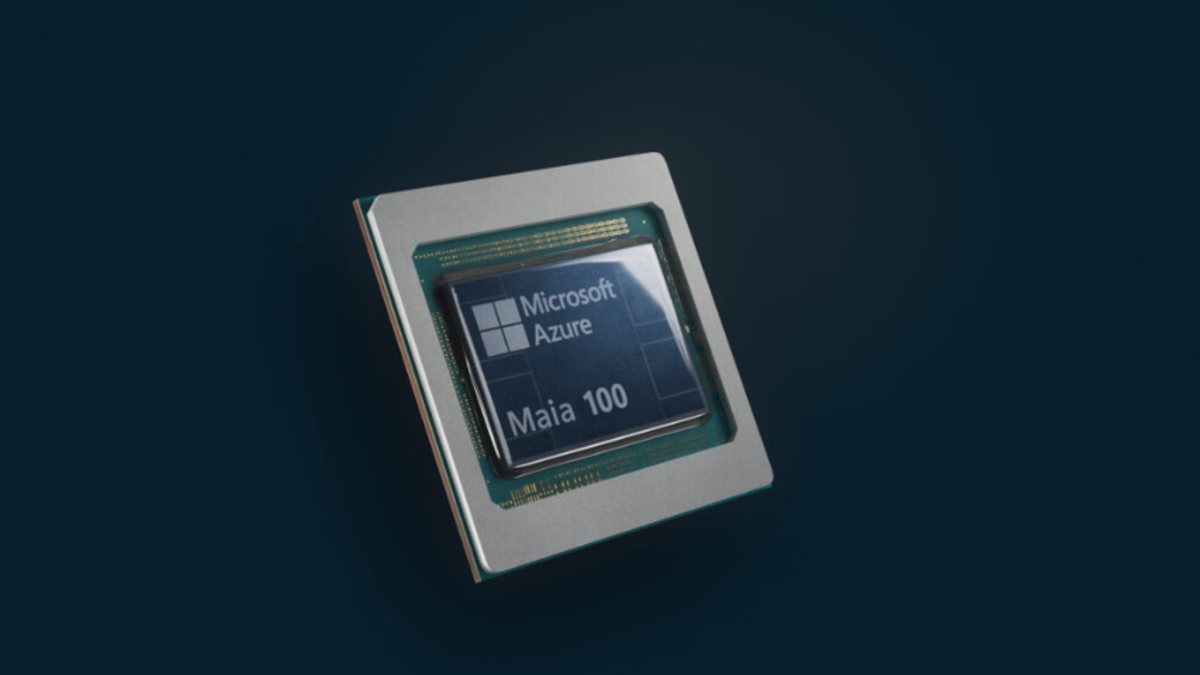 Microsoft will now make its own chips to power Azure, Copilot, and ChatGPT, CEO Satya Nadella announced at the Microsoft Ignite conference Wednesday. The Maia 100 can be used to train AI models and will start rolling out into Azure data centers early next year, reducing the company's reliance on Nvidia GPUs.
Why is Everyone Suing AI Companies? | Future Tech
"Azure's end-to-end AI architecture, now optimized down to the silicon with Maia, paves the way for training more capable models and making those models cheaper for our customers," said CEO of OpenAI Sam Altman.
The new AI chips are Microsoft's response to a dwindling supply of Nvidia H100 GPUs, the advanced chips used to train ChatGPT, that Silicon Valley can't get enough of. Microsoft also is building the Cobalt 100, which will be the most advanced arm CPU on the market, to run Azure. Cobalt 100s will power the largest AI supercomputers in the world, and that requires quite a bit of advanced hardware, so Microsoft would rather not be beholden to Nvidia any longer.
Microsoft spends a fortune on Nvidia GPUs, and they'd like to make them at home because it's cheaper. It's estimated Azure needs 30,000 GPUs to power ChatGPT, and they cost roughly $25,000 a chip. Microsoft spent $10 billion this past summer to meet the AI computing demand but said it was trying to cut costs in October earnings.
The big question on everyone's mind is, can Microsoft's chips truly compare to Nvidia's GPUs? Nvidia's chips aren't just highly coveted because they look cool (though, they do), but rather because they're incredibly difficult to build, and Nvidia has decades of experience on everyone else.
Microsoft also revealed a slew of other updates at Microsoft Ignite. Azure will host Nvidia's new generative AI model builder for enterprises, expanding its partnership with Nvidia because they don't want to completely ruin that relationship.
Microsoft Teams also introduced a generative AI background filter that turns your lackluster apartment into a beautifully curated penthouse on video calls. The feature makes your apartment background look nicer, and you can toggle settings to make it "fancy," "clean up," and even "celebration."