Outfit Details:
Rose Carmine Sweater, Sleeper Dress, Dusen Dusen Placemats, Dusen Dusen Napkins, La Double J Plates, Sophie Lou Jacobsen Glasses
The Shopbop Black Friday/Cyber Monday Sale is in full swing, offering a fabulous 25% discount on nearly all items! Dive into my handpicked selection of must-haves, available for you to grab right through November 28th with code HOLIDAY (some exclusions apply). Whether you're searching for the perfect gifts or just treating yourself, I've got you covered, from stylish faux shearling, chic pink striped pajamas, elegant earrings, to trendy placemats, luxurious leather pants, cheerfully festive holiday dresses, and more. Happy shopping!
Step into elegance with this printed swing dress, a versatile and effortlessly chic piece that transitions seamlessly from day to night, making it a must-have for your holiday wardrobe.
Make a bold style statement with these leather micro flare pants, an edgy piece that adds a touch of modern flair to your ensemble, ensuring you stand out during the holiday season and beyond.
Stay cozy in style with this ombre sweater, a luxurious and vibrant knit that will elevates your winter wardrobe with its rich color and impeccable craftsmanship, making it a festive essential.
La Double J Turtleneck, Re/Done Jeans, Soko Earrings, Dusen Dusen Placemats
Madewell Sweater Vest, Lele Sadoughi Earrings, Veronica Beard Skirt, Dusen Dusen Placemats, Maison Balzac Glasses
Alice + Olivia Feathered Trim Bodysuit, La Double J Pants, Jennifer Behr Velvet Headband, Dusen Dusen Placemats, Maison Balzac Glasses, La Double J Plates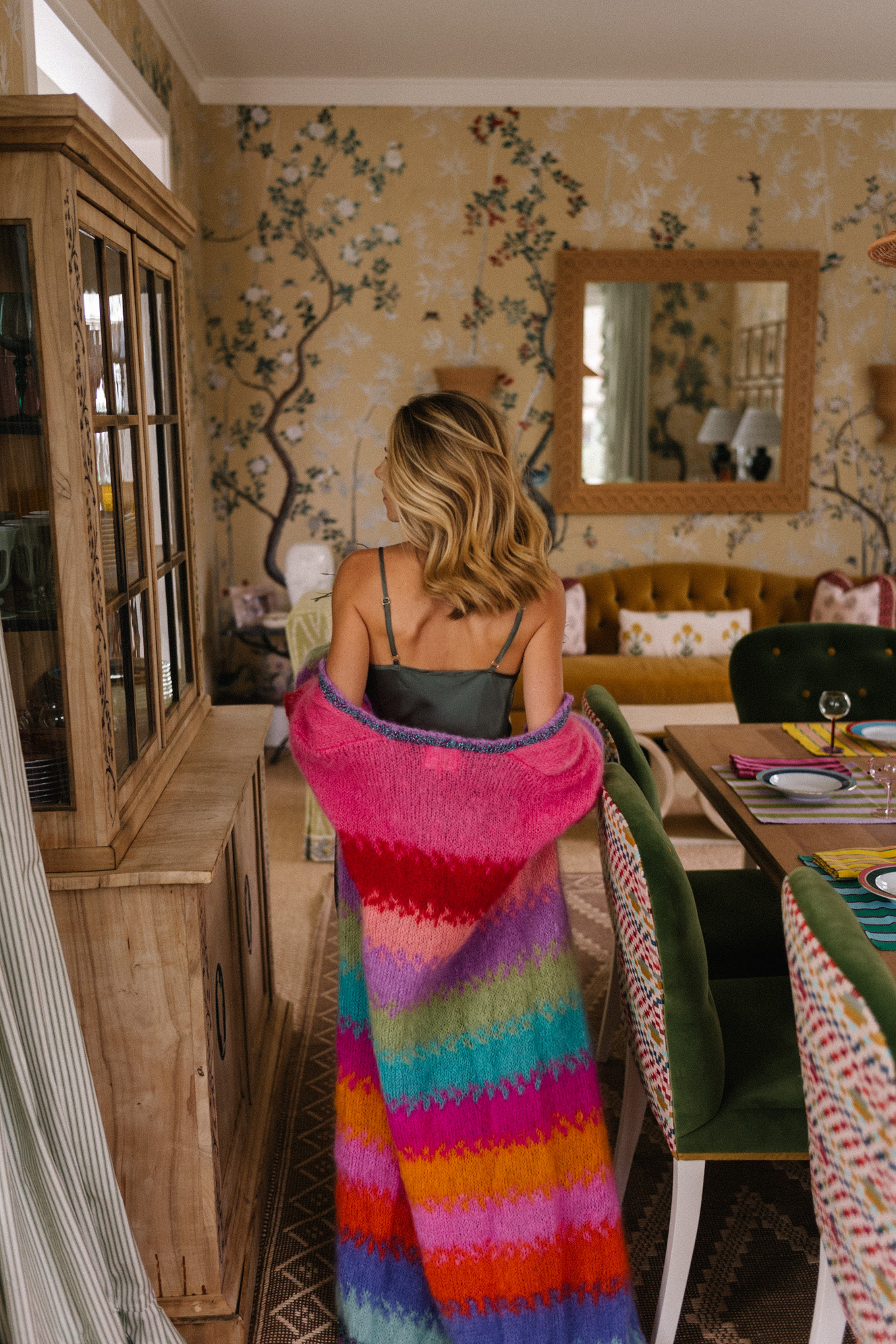 ALC Dress, Jennifer Behr Bow